---
Say Goodbye to Old and Outdated Measuring tools!
The 6-Sided Angle Measuring Tool will ensure that the making of your project is correct the first time around.
100% Precise measurements
No need to guess or estimate! The laser-engraved markings are perfect for precise and accurate angle measurements. This 6-Sided Angle Measuring Tool allows you to make the best cuts and measurements for any custom project.
Multipurpose tool /Many applications
Use all 6 adjustable arms to create the perfect shape for any project. This works great on carpentry, brick, tile, wood, glass, and so much more! This multipurpose tool is perfect for DIY-ers!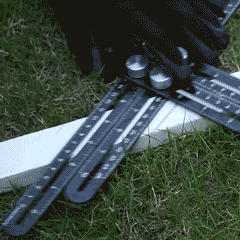 Easy to Operate
The 6-Sided Angle Measuring Tool is extremely easy to operate. Use the rulers to measure the angle required, lock it, then use your custom guide to cut out exact measurements of the material you need. This is a time saver!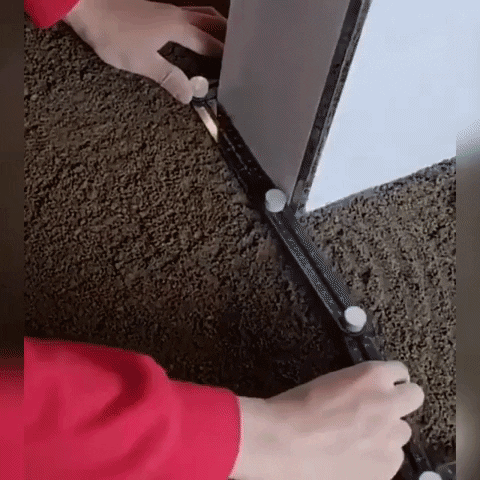 Durable Design / High Quality
Made with high-end aluminum alloy and durable metal knobs and bolts. This tool is rust-proof and will not scratch working surfaces. The laser-engraved scales are less prone to wear and tear which means that your 6-Sided Angle Measuring Tool is made to last.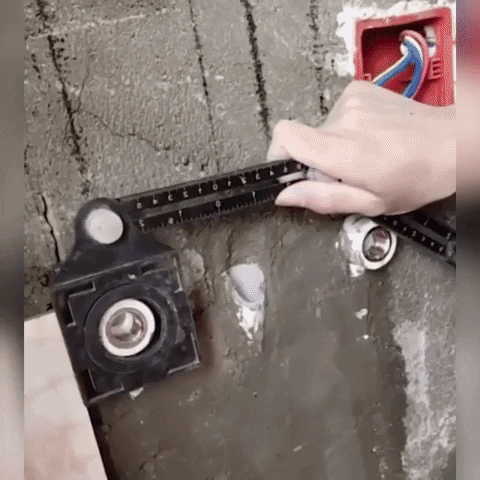 Specifications:
Color: Black
Weight: 8.1 ounces
Material: Aluminum